From the starting of the 21st century, it was clear that we will have to move to green energy. For that automobile sector focused on lowering carbon emission. For that, they are making all-electric vehicles. To reduce gasoline-based cars and increase electric cars, budget electric cars are the best segment. Because the approach of this segment is comparably higher than others. India is a country that likes budget cars. So budget electric cars are the first thing that comes to our minds. Here we'll be discussing the upcoming cheapest electric cars in India. Also, we will know about their features and approximate prices.
Maruti Suzuki WagonR Electric
Maruti Suzuki's WagonR is the Indian version of Suzuki's WagonR in Japan. It was launched in India to compete with Hyundai Santro. This was the most famous and recently completed its 1 lakh sale all over India. And now, WagonR is entering the electric era. This all-electric car is readied with a 50kW electric motor. The company says that it goes up to 90km in a single run. Like the previous version of WagonR, it is expected that it will be the cheapest electric car in India. The launch date of this electric car in India was October 2020. The company delayed the launch of this car in 2020 because of the very known reason. But now it will launch in the first half of this year 2021. The expected price of this car is  8-9 lakhs.
Renault Kwid Electric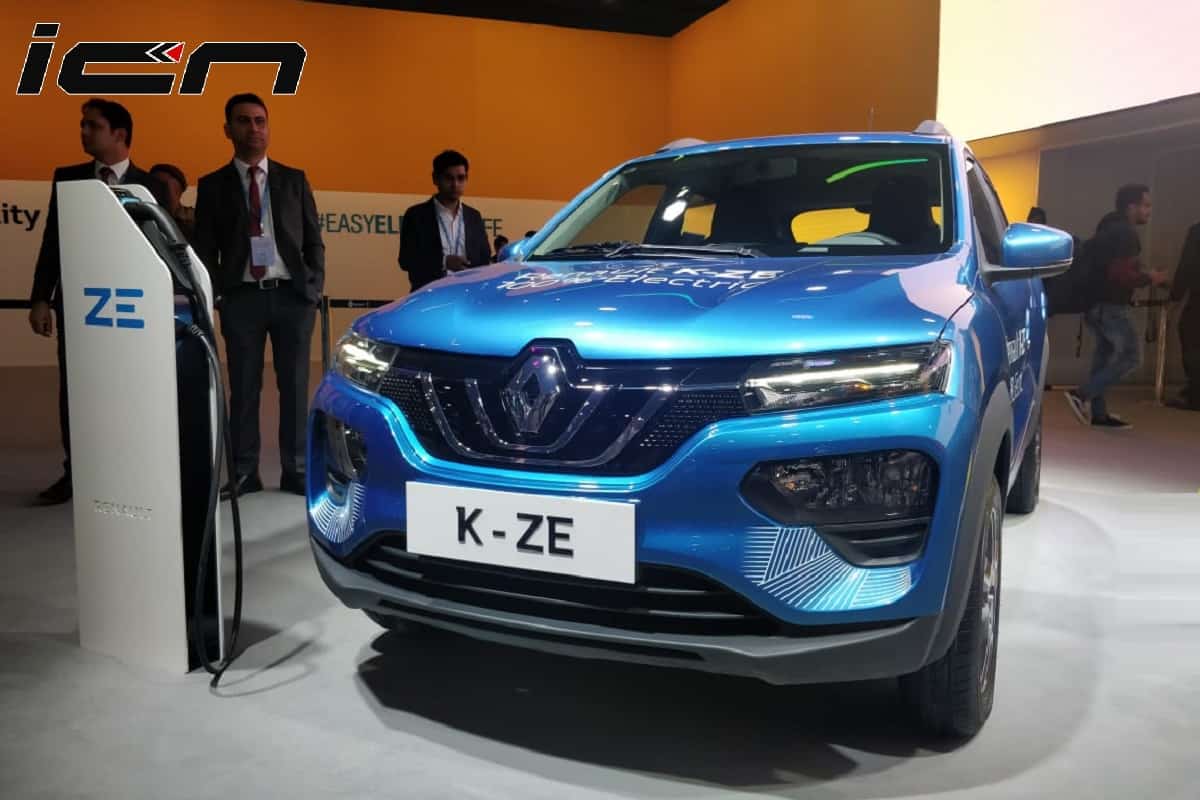 Renault Kwid is already a big hit in the Indian market. Now they decided to launch its electric version of Kwid. The concept of this hatchback is already shown in the Paris auto show 2018. The company claimed it as the smallest electric car ever. It will give a mileage of 250 km in a single charge. The expected price of this car is under 10 lakhs. Although, there was a problem with the power train of this car. But now the Indian-Chinese technicians will together solve this problem in Renault R&D department in Chennai.
Mahindra eKUV 100
The SUV specialist of India also suits up to enter the electric era. They are launching their first electric car eKUV 100. Which is a stunning mini SUV. This will be the first electric mini SUV that comes with many modern features. The car will monitor the driving pattern of the driver and assist to drive the car. It is also capable of pre-cooling of the cabin and real-time location tracking. It will give 140 km drive on a full charge. The price of this car is not clear but maybe it will be around 10 lakhs.
Tata Altroz EV
Tata is the visionary automobile company of India. Because the Electric version of Altroz was already planned with the launch of its gasoline version. Although Tata Altroz is already seen on roads, it will officially be launched in March 2021. The battery of that car is the main highlight. It is the first heard car that comes with IP67 dust and waterproof battery. And also it will be a fast charge battery. It is costlier than all the above cars and will be around 11-15 lakhs.
Verdict: Cheapest electric cars in India
Well, these are the budget cars or we can say the upcoming cheapest cars in India. In our opinion, WagonR and Kwid will get the sale based on its petroleum version popularity and also the price. So they are on the top list of the cheapest electric cars in India. But, when we talk about the electric version of the car WagonR has a downside. They focused much on cost and so that they have compromised with battery capacity. What we get from electric cars is their battery capacity, so that we can go the maximum possible distance in one run. But here we get only 90km. Although, Mahindra did better than Maruti. But in a country like India, 140 km is low. The infrastructure for charging stations is not developed.
Kwid comes up with a good battery that gives up to 250 km on a full charge. It is a great option in the budget segment. Tata Altroz will be a little costlier than all three but it is worth the money. It gives up to 300 km in one run. This is not so much more than Kwid but what makes it different is the battery. It is a fast charge battery with an IP rating. So it seems like there is no direct rival of Tata Altroz ev to date.
There are many more upcoming cheapest cars in India. And if they get subsidize then it is possible to get the maximum of the car under 10 lakhs. Still charging stations are the thing to worry about. But the government is working well in this field. So the next 4-5 years are prominent for the electric era of automobiles in India. Hope this will become a solution for the present problem and will boost the automobile industry.
If you want to know about famous movie cars then read our article on Movie Car: Which movie car would you like to take a ride at least once?