Top electric bike companies in India:
I really talked too much about electric cars but this is true that electric bikes are the future of daily transport. At the time, when electric bikes were launched. We didn't take that seriously. Even some of us thought that they are not sustainable. But time has changed. Nowadays we see the advanced version of electric bikes. And believe me, they are way advanced than the older electric scooters. Some leading companies try to make more advanced bikes. So how much of them do you know? 5? 6? or 10?
Today we will know about 15 leading electric bike manufacturer companies that are making electric bikes for Indian roads. Also, we will know about their products, features, performance, pricing and many more. So let's start.
Ather Energy
Founded by Swapnil Jain and Tarun Mehta, the company is totally based on electric bike manufacturing and infrastructure. Ather energy gets huge investments from big names like IIT Madras, Flipkart founders, HeroMotocorp etc. It is the most featured company on the list of electric bike companies in India. After signing MoU with the Tamilnadu government, the company added two new products to their website, the Ather 450X & the Ather 450 Plus in January 2020. The production of these vehicles already started in January 2021.
Products: Ather 450X came with a big touchscreen smart display loaded with google maps. Also, they can connect to our smartphone and facilitate see, accept, reject calls. With a range of approx 116KM with a top speed of 80KM/H, the vehicle looks promising for the Indian roads. The company claimed that it can achieve a 0-40 km/h mark in just 3.3 seconds. They are impressive numbers for any electric vehicle.
Hero Electric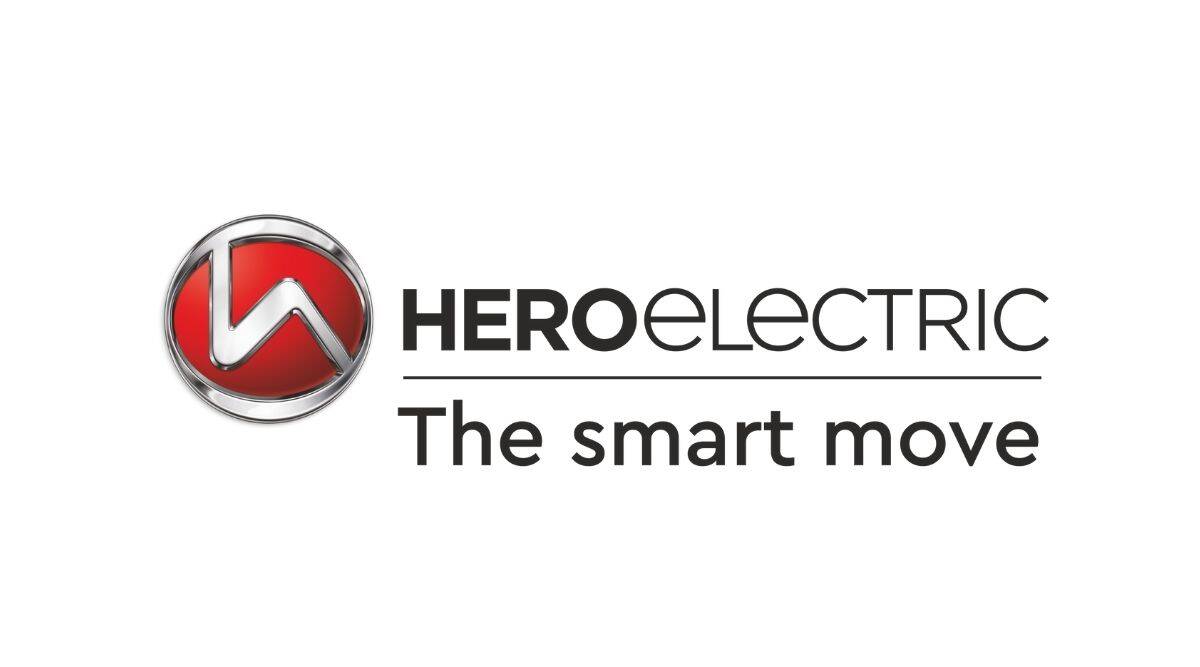 The biggest two-wheeler manufacturer company in the world also going to draw their presence in the electric bike sector. Hero Electric is the most reliable company on the list of electric bike companies in India. The company was founded in 1956 but they entered in electric bike sector some years ago. The company focusing on e-scooters as well as e-bicycles. There are many e-scooters and an e-bicycle added to their portfolio.
Products: In the portfolio of the company, there are three main models Photon, Optima, Nyx with two variants each. These two variants are HX (City Speed-42km/hr) and LX (Comfort Speed-25km/hr). The difference between the models is some specs, especially the range. The ranges vary from 120-150 per charge (approx).
OLA Electric
This is the only company that acquires the news market from last year. After dominating the rental car service industry, OLA moved to the new sector i.e. Electric bike manufacturing. This will be the most revolutionary company on the list of electric bike companies in India.
Products: OLA is all set to launch its e-scooter in October. The expected price will be approx 1 lakh rupees. Well, we have only that much information about the OLA e-scooter. Expectations are high because OLA always proves itself to be a GOAT in every sector they entered. Recently OLA scooters are open for pre-booking. It is so surprising that this pre-booking cross 1 lakh in 24 hours.
Bajaj
Bajaj is the second most popular company in the two-wheeler sector. Some of the models of bajaj are still famous in their segment. One of the famous scooters from bajaj was Chetak. And it is now the name of its first electric scooter. Bajaj seems to be the most promising company on the list of electric bike companies in India.
Products: The only product of the bajaj electric is Chetak. It is already launched and you can book a test ride from its website Chetak. With 6 colours and 2 variants, this scooter featured a riding range of 90KM. It is a steel metal body scooter with IPX67 water protection certification. Bajaj claimed that it can be charged from 0 to 100% in 5 hours. While they provide 70000KM, 7 years warranty.
Revolt
It is the company that boomed the market with only two products RV400 and RV300. In 2019, the news was launched, showing that this company sold out 50 crores worth of RV400 within 2 hours. That is a huge number from the e-bike point of view. The company claimed it to be 1st AI Enabled Electric Motorbike. So it seems to be the most advanced company on the list of electric bike companies in India.
Products: RV400 gives the top speed of 80km/h while it runs 150 km/charge. The company claimed that this bike will charge 0-100% within 4-5 hours. It is an AI-enabled bike with GPS. You can locate it. But what makes it unique is that you can change the sound of the bike. As we know that e-bikes are noiseless and this is quite dangerous on roads. So Revolt provides sound options for the bike.
Okinawa
With the promise of making the fastest and most advanced e-scooter, Okinawa was set up in 2015 in Gurgaon. And believe me, they are doing well to date. The company have 6 models of the best in class e-scooters. It comes with a detachable battery. So we can say that it is the most promising company on the list of electric bike companies in India.
Products: Till now, Okinawa has 3-3 e-scooters in their both high-speed and low-speed variants. Both variants are featured with some of the advanced technologies like geofencing, digital-compass, detachable battery, driver score. But what makes it sustainable is its braking regenerative system. That means it can gain energy by braking too. Although, I couldn't find the exact figure of their e-scooter like top speed, range in full charge and charging time.
Do you notice a small moped type e-bike on the roads that deliver some products here and there? It's nothing but Okinawa's one of the famous and budget bikes named Okinawa dual.
BGauss
BGauss is backed by India's largest and most prominent conglomerates in the electrical industry RR global. The huge experience in the electricals industry helps RR global to make BGauss a successful brand in India. No one actually noticed this BGauss so far, but it can perform well in this sector. So, in my opinion, it is the most underestimated company on the list of electric bike companies in India.
Products: Bgauss has two products listed on their website i.e. B8 and A2. They claimed that these scooters are low maintenance scooters. It featured a 3-pin charging plug so that it can be charged anywhere anytime. They also give roadside assistance with their products. These scooters are available with two types of battery removable and fixed. Both types of batteries give a top speed of 50km/hr with a range of 70km. So basically we can say that it is a city scooter.
Ampere Electric
Ampere is also backed by another largest and oldest company Greaves. The company itself is about 13 years old. They launched pretty affordable e-scooters with decent features. You can take VR tours of the e-scooters from Ampere's website. It can be a silent top-performer company on the list of electric bike companies in India.
Products: Mainly there are two main models are available on their website i.e. Magnus and Zeal. They are priced around 60k-65k. The top speed of the bike is 55km/hr. Also, it gives a quick acceleration of 0-40km/hr in just 10 seconds while the range is approx 80kms. They give some features like anti-theft alarm, keyless entry etc.
TVS
TVS is another two-wheeler giant in India. And they are also hustling in the electric scooter market. TVS iQube is the listed model by the company. TVS iQube offers some of the great features so far. Firstly, this is launched in Kochi and you can pre-book iQube in 5000rs. It is another most reliable company on the list of electric bike companies in India.
Products: TVS iQube offers 78km/h of top speed with the range of 75km approx. It offers an acceleration of 0-40km/h within 4.2 seconds. Also, it is featured a smart dashboard to take good control over the bike. The bike is IPX65 certified which makes the bike dirt and water-resistant.
Joy e-Bike
It is India's 1st electric vehicle manufacturer to be listed in BSE. Joy has 6 e-bikes and 3 e-scooters listed on their website. From high-speed bikes to low-speed scooters, they have everything to blow our minds. They offer a long-lasting battery with maximum replaceable parts in it. so that they can not harm our environment. I think it is the most ignored but performer company on the list of electric bike companies in India.
Products: Their high-performance bike is Joy E-Monster. Which offers a range of 100km in full charge which takes 5-5.5 hours. Whereas, the fastest bike is Joy Skyline which gives a top speed of 90km/hr. Also, their low-speed scooters are pretty interesting.
Pure EV
PURE stands for Power Using Renewable Energy. That is the full form of the Indian EV startup from IIT Hyderabad. The company set up their 40,000 sq ft manufacturing unit in Hyderabad. The company provides a premium looking dashboard in all vehicles with an anti-theft feature too. So maybe it will be the most fashionable performer on the list of electric bike companies in India.
Products: There are 4 products listed on their website. In which EPLUTO 7G and ETRANCE NEO are the scooters, ETRANCE is a moped-like bike and ETRON+ is an e-bicycle.
Komaki
This company is basically a city in Japan but this company has a registered office in New Delhi. It catches everyone's eye when news came that they will make a scooter that will give a range of 220km. It is unbelievable, but Gunjan Malhotra, the Director of Komaki Electric Division, confirmed that they are just waiting for the patent. So I think that KOmaki can KO all the electric bike companies in India.
Products:  From scooters to bikes, scooters for handicapped scooters to vintage-looking bikes, they have a wide range of vehicles listed on their website. If you ever noticed that the Zomato delivery boy riding an e-bike that is probably Komaki CAT-2.0.
Benling
Benling is a company based in China. They provide the best in class scooters in two categories. The one is Slow in speed but Best in Range and another is the Speedy Scooter. I list it as the most valuable outsider on the list of electric bike companies in India.
Products: The speedy scooter Benling Aura gives a top speed of 60kmph and a range of 120km. That is quite good in the segment. While the company succeed to provide this at a good price i.e. 73000INR.
White Carbon Motors
Situated in Gandhinagar, Gujrat White Carbon Motors is another EV company on the list. At this time company is in its initial state and is just ready to perform on roads.
Products: The company launched its first model O3 with a top speed of 25kmph and the ranges of 60km and 120km. The numbers are not competitive but as I said this is the initial state of the company. Maybe they will surprise us in future. There is another vehicle named GT5 that will also launch soon. This will come soon so stay tuned with us.
Yo Bykes
Now it's time to know about our first-ever known e-scooter. When I was a kid and I saw my life's first-ever e-scooter, I thought that the e-scooter is known as Yo-Bykes. But that was not true because it was the company named YoBykes. It was the time when YoBykes introduced electric bikes in India if I am not wrong. From then to now, the company evolves with time and improved a lot in terms of performance, convenience, safety etc. It is the first electric scooter to reach Khardung La, World's highest motorable road. This is the most astonishing and reliable company on the list of electric bike companies in India. And you can learn many things about electric vehicles on their website.
Products: There are two models available from the company Yo Drift DX and Yo Edge DX. And believe me, they are really reliable so I want you to learn about that.
If you want to know more about the electrical automobile world then go to our articles on
Indian electric car company: India's very own Tesla is here?
Upcoming electric cars in India: Luxury Cars
Top electric car companies in the world other than tesla
Cheapest electric cars in India: Our honest review
Alternative fuel: Which is the best alternative to fuel?
Future of car industry in India after launching of Tesla cars
So this is it for the day. Hope you enjoy learning about those companies. Even I didn't know about some companies at the time of research so it was good for me also. Electric two-wheelers are the future of Indian roads. And there are many options available on the market so choose wisely. And if you want any help while choosing the best e-scooters for your need you can comment. I will also discuss how to choose the best E-scooters for you in my later article. Goodbye.